COMPANY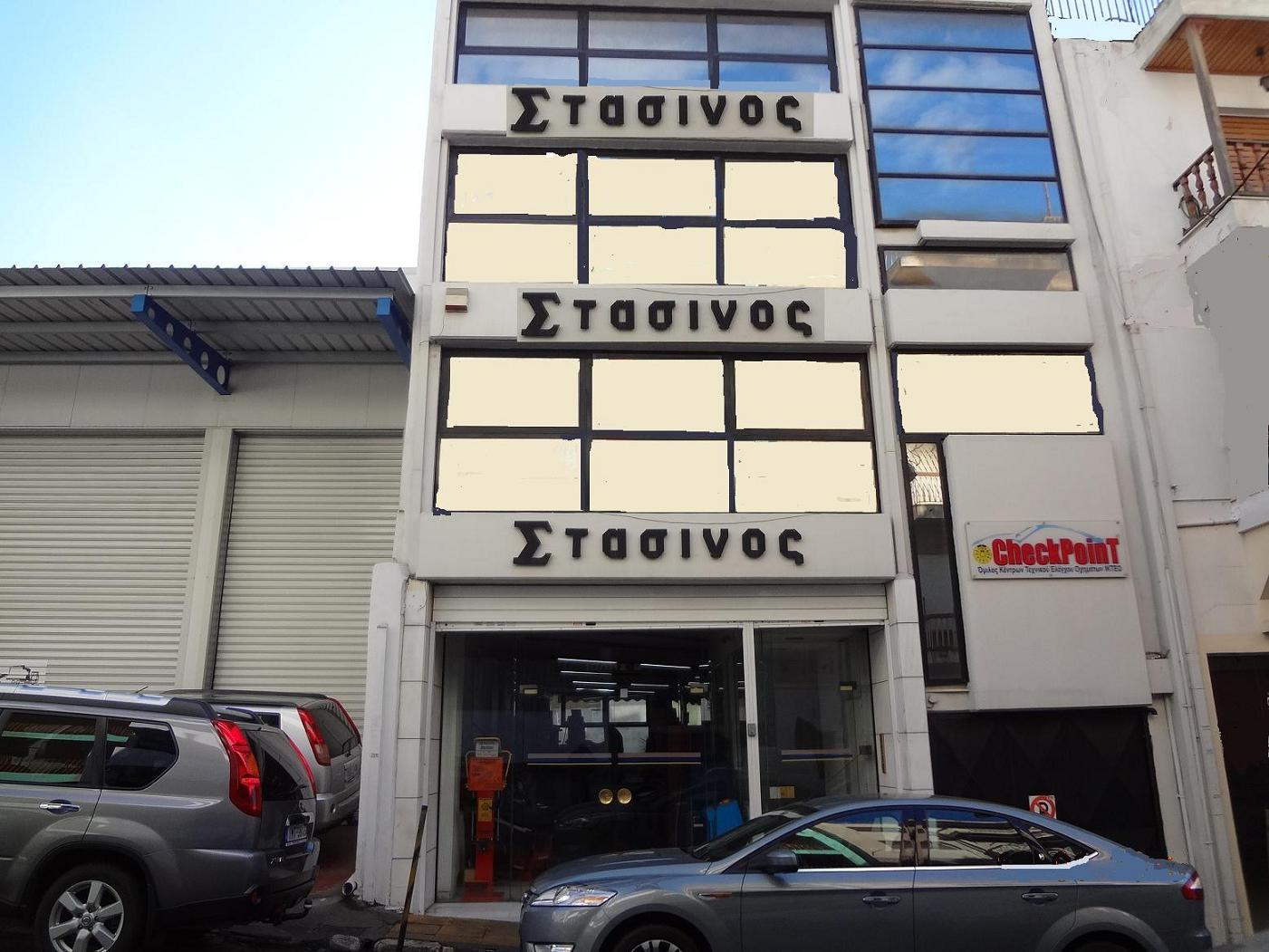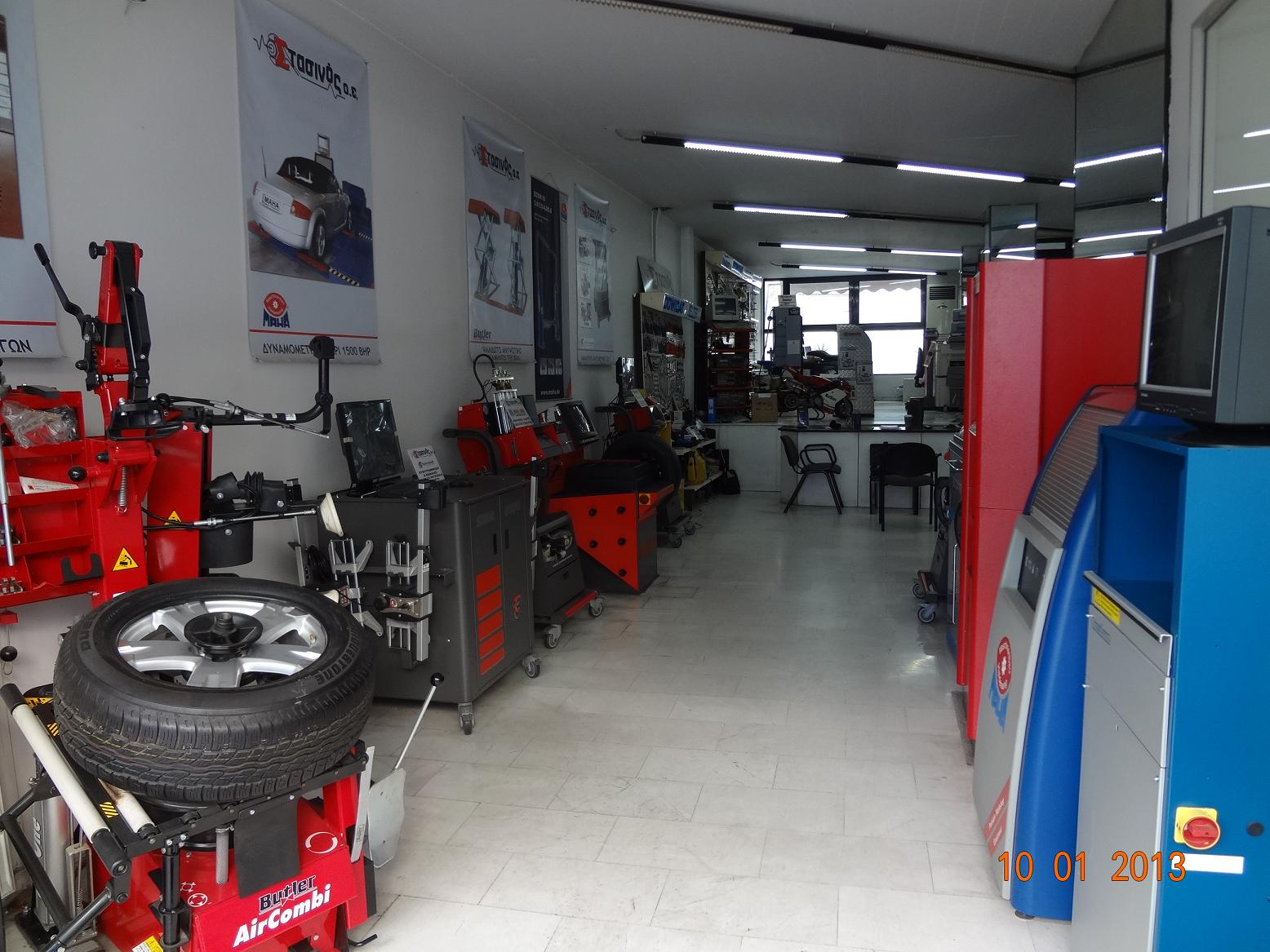 STASINOS Bros Co Founded in 1978 by Lukas and Thanos attitude and initially engaged in the manufacture of specialized engineering customers with hotels and public enterprises.
In 1982 he turned to the importation, sale and installation of mechanical equipment for car repair. Represents the largest factories machinery garages as MAHA Germany, TECNOTEST Italy, ALLEN GROUP America.
Since 1982, with the construction of state MOT, dealing with the public sector, providing the state with MOT equipment.
Since 1983, dealing systematically with both sectors (private and public) always in the equipment and installation - maintenance of the machinery of private garages, repair shops of the Greek Army, Greek Police, garages Urban Bus Athens and Thessaloniki and MOT.
The 1984 has been installed in 45 state MOT tzogometra, sygklisiometra, amortiserometra, the German factory MAHA gas analyzers and opacimeters, factory TECNOTEST that operate today.
In 1985, taking the equipment with the latest technology machinery in all Centers Education Employment Agency (Ketek) in 37 prefectures of Greece.
In 1989 the company was founded EQUIPMENT & INSTRUMENTS LTD "CHECKPOINT", 100% subsidiary of STASINOU BROS OE, with the provision of services in education, information technology, as well as specialized technical solutions to IKTEO at State MOT, and other companies providing support vehicles.
In 1990 with the upcoming entry of spray systems - electronic ignitions and catalytic systems in the automotive industry, created Department of Education and seminars qualified car mechanics. More than 2000 engineers from Greece attended these seminars in Athens. Also, in collaboration with associations of electrical and mechanical car created cycles of seminars in major cities of Greece, such as Thessaloniki (6 cycles of seminars), Larissa (4 cycles of seminars), Patras (6 cycles seminars), Volos (2 cycles seminars) Chalkida ( 6 cycles of seminars).
From 2000 begins the replacement of equipment for MOT and install the first nine lines in automatic MOT huts in Athens and in A or B MOT Thessaloniki.
Since 2002 we have installed in Factories of the Greek Army more than 12 Changing rooms engines (trucks and tanks) art.
In 2002, the company entered the second generation who are Spyros Stasinos Electrical Engineer and 2005 John Stasinos Mechanical Engineer.
The same year we start to equip the first private MOT. To date, we have installed mechanical equipment in more than 81 IKTEO passenger, truck, and motorcycle on the mainland and on the islands, providing support Maintenance and Warranty continuous operation.
From 2008 begins modernizing the public MOT and undertake the construction of the first 6 Mobile MOT checks used cars and passenger trucks to remote locations such as islands and inlets of the country.
At the same time we supply and install 107 automatic control lines all MOT country.
The BROS OE STASINOU with proven successful experience of 42 years in the Greek market, and represents imports in Greece machines from the biggest companies in Europe and America.
Has equipped with state of the art large organizations, such as the Armed Forces (remanufacturing factories vehicles - tanks, etc.), PPC, Greek Police, Ministry of Transport and Communications, etc.
More than 3000 garages from Evros to Crete, with machinery and technical support of our company.
Since 2005, our company is in the process of implementing Quality System certified by 25/01/2007, by establishing and implementing Quality System ISO 9001:2000 for the sectors "MARKETING, DISTRIBUTION, INSTALLATION, MAINTENANCE MECHANICAL EQUIPMENT, EQUIPMENT CONTROL VEHICLES AND RELATED instrumentation, software - CALIBRATION INSTRUMENTS AND MACHINERY "reference number 6111552.
The certificate came simply to confirm the system and the quality that we apply all these years.
In 2005, responding to modern demands, the company is the first company in the field of machinery equipment created INSTRUMENT CALIBRATION LABORATORY.
In July 2006 was a successful preliminary examination by ESYD and certified on 24/04/2007 number 342 according to the ELOT ENISO/IEC17025: 2005

In 2010 we started the installation of automatic test lanes (110) for trucks and commercial vehicles to all Public MOT (
Public Vehicle Control Center)
all over Greece and completed in 2011.
To date, we control more than 124 (public and private) vehicle inspection centers.